Teaching & Resource Staff
The staff at Mardan is committed to our mission of helping students find success at school.
Becca Lew
Primary Teacher
Becca graduated from the University of Arizona with a B.S. in Special Education. She has been teaching at Mardan since 2015. She feels lucky to be a part of the tight-knit and supportive community at Mardan. In her spare time Becca enjoys spending time at the beach, getting out of town, and reading a good book.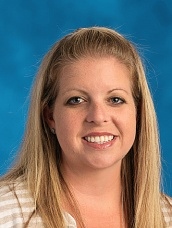 Anie Cooper
Elementary Teacher
Anie graduated from CSU Fullerton with a B.S. in Child and Adolescent Development and an M.A. in Education. She holds Multiple Subject and Special Education credentials. Anie has worked at Mardan since 2005, starting as a teaching assistant while going to school to earn her teaching credentials. Her favorite thing about teaching at Mardan is the opportunity to teach children with different needs and figure out the best and most effective ways to help them learn. She is a wife and the mother of two energetic and loving little girls.
Jordan Rudolph
Elementary Teacher
Jordan graduated from the University of Arizona with a B.S. in Special Education. She also obtained her M.A. in Special Education from Chapman University. She began working at Mardan in 2013 and her passion is working with children with special needs. She feels very lucky to do what she loves every day!
Zach Stein
Elementary Teacher
Bio coming soon.
Blant Webb
Elementary Teaching Assistant
Blant first began his career in Child Development in 2002 and he has worked with ages ranging from infants to young adults here in the United States as well as Mexico and China. He loves each and every "little dude" he works with and makes it a goal to give them the same love, empathy and respect that he would his very own children. When Blant is not at work, he enjoys singing, playing piano and spending quality time with his nephew. Blant feels right at home at Mardan and is looking forward to learning and growing with the school, students and faculty.
Shannon Bell
Elementary Teaching Assistant
Shannon graduated from CSU Fullerton in 2017 with a B.S. in Child and Adolescent Development with an option in Elementary School Settings. She currently attends Chapman University where she is studying to obtain her M.A. in Special Education, with Special Education Mild/Moderate and Moderate/Severe credentials. In her spare time, Shannon coaches volleyball and is a member of a foundation called Kids Affirmation through Mentoring and Sports (KAMS). Shannon is excited to be a part of the Mardan family and to have the opportunity to teach and work with our wonderful students.
Bernadette Bevins
Elementary Teaching Assistant
Since graduating from UCSB in 2015, Bernadette has been working in Special Education in a variety of settings, with an emphasis in ABA and behavior intervention. Bernadette is passionate about helping children succeed in all aspects of life and is excited to bring her experience in behavior management into the COTA program that she is enrolled in.
Julianna Monday
Elementary Teaching Assistant
Julianna recently graduated from Chapman University with a Masters degree in Special Education. Although it is her first year here at Mardan, she has worked with students for about 7 years. Julianna's interests include learning about cultures and history, cooking, true crime shows, and spending time with her family and two dogs. She also enjoys country concerts and the beach.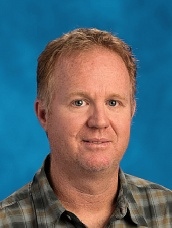 Jon Farmer
Middle School Teacher
Jon loves teaching middle school students and feels that he is custom built for the job. As a younger man, he faced many personal challenges and hurdles in his educational experiences, and these have helped to deepen his compassion and commitment to his students. He has earned degrees in a variety of fields (A.A. in Horticulture, B.A. in Sociology, M.S. & Clear Credential in Special Education), and tries to impart his love of learning and life, and his curiosity to all of his students.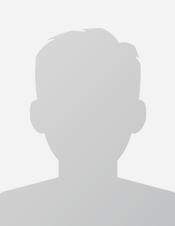 Carlene Dietz
Middle School Teacher
Bio coming soon.
Milana Gates
Middle School Teacher
Milana earned her degree from the University of Alabama. She has worked with students with special needs in Pre-K, elementary, and high school grades. Now she is excited to be part of the Mardan community and work with the amazing middle school students here. Milana is a native of Miami, FL and recently moved to Southern California from Fairfield, CT.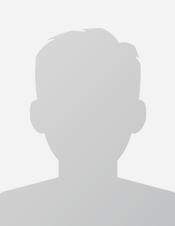 Troy Wolsleger
Middle School Teaching Assistant
Bio coming soon.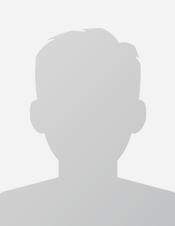 Jennifer Wylie
Teaching Assistant
Jennifer graduated from CSU Fullerton with a B.S. in Child and Adolescent Development in 2017. She has a passion for Special Education, but one of her long term goals is to become a school principal. Jennifer is new to Mardan, but already loving it!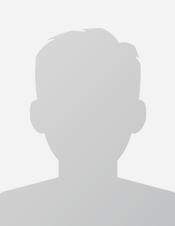 Becca Bradley
Teaching Assistant
Becca earned her B.S. in Human Sciences from CSU Fullerton in 2017. She is currently pursuing further education to obtain Special Education teaching credentials. Becca has experience as a music teacher and also as a Client Services Advocate for developmentally disabled adults. In her free time, she enjoys performing at Renaissance Faires and camping with family and friends.
Anastasia Burchette
High School Teacher
Anastasia is a retired Tustin Unified School District special education teacher. She possesses a Master of Science in Special Education degree from National University, a Multiple Subject Teaching Credential, and an Education Specialist Teaching Credential. She graduated Magna Cum Laude from the University of Southern California School of Business at age 19. She enjoys fashion, inspirational reading, and nonfiction writing.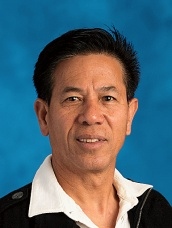 Robert Nguyen
High School Teacher
Robert spent most of his youth in Vietnam. He obtained a B.A. in Special Education from the University of Nebraska. He has worked at Mardan since 1987 and besides enjoying the dedication and wonderful team work of all the staff, Robert loves the satisfaction of working with students who need extra attention because of their disabilities. Robert has a wife and two grown sons. Outside of Mardan, he enjoys playing tennis, playing the keyboard and singing, and practicing martial arts.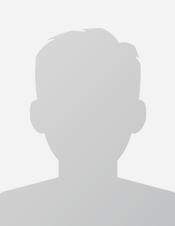 Jesus Chavez
High School Teacher
Bio coming soon.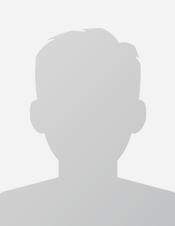 Mona Salah
High School Teaching Assistant
Bio coming soon.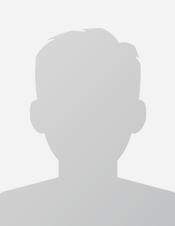 Dimitra Tsibouris
High School Teaching Assistant
Bio coming soon.
Eric Martiny
Physical Education Teacher
Eric has a B.S. in Physical Education, Health Education, and Coaching as well as an M.S. in Kinesiology with an emphasis in Curriculum Development and Adapted Physical Education. He has been a part of the Mardan family since 1995. He enjoys participating in a variety of physical activities and strives to maintain a healthy lifestyle. His favorite Vince Lombardi quote is: "The quality of a person's life is in direct proportion to their commitment to excellence, regardless of their chosen field of endeavor."
Sayuri Amaya
Physical Education Assistant
Sayuri graduated from CSU Long Beach in 2014 with a B.A. in Physical Education. A year later, she obtained a teaching credential in Physical Education from the same college. Through volunteer work and school assignments, she finds she enjoys observing psychomotor learning in children and teens. At the same time, she has learned from them and loves encouraging physical activity in children. She is excited to work at Mardan, and feels it is a great learning and professional experience.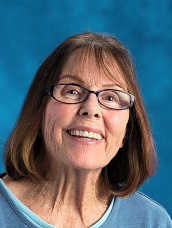 Carolyn Delavan
Physical Education Assistant
Bio coming soon.
Anne Anderson
Floating/Substitute Teacher
Anne graduated from Chapman University in 2016 with a B.A. in Integrated Educational Studies. After spending two summers working at a center for children with special needs in Eastern Africa, she truly realized her passion for aiding students who may need a little extra help. She recently completed her student teaching. Anne feels very lucky to be working at Mardan because she learns something new every day from the other staff and amazing students. She really loves what she does!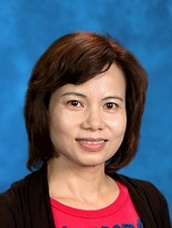 Sheila Tseng
Testing Coordinator
Sheila obtained her M.S. in Special Education at Indiana University – Bloomington and has worked at Mardan since 2001. She believes that working with students is very meaningful and rewarding as she sees them grow and improve! Her favorite hobbies include biking and going to bookstores on weekends with her family.
Dana Stein
Art Coordinator
Dana earned her B.F.A. in Graphic Design from San Diego State University in 1985 and began working at Mardan in 1987. She enjoys helping her students channel their inner artist! In her free time, she likes to take long walks and spend time with her family.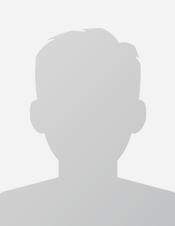 Bonnie Erick
Librarian
Bonnie majored in English Literature at a small, liberal-arts college in the Los Angeles area. She and her husband are both second-generation native Californians: he bleeds Dodger blue, and she wishes she could spend more time at the beach. Mardan became an integral part of their lives in 1991 when they enrolled their son. A few years later, after Bonnie volunteered some hours in the library, David hired her! She feels it's a joy to work with Mardan's fabulous students, and if she were a speed-reader, she would devour all the books THEY recommend to HER!
Ashley Grampp
Speech & Language Pathologist
Ashley is excited to be a part of the Mardan School team. Prior to joining Mardan, she worked as a Speech-Language Pathologist at a private practice. Ashley received her Bachelor's degree from California State University Fullerton, and Master's degree from Chapman University. Outside of work, Ashley loves to spend time with her husband, new daughter, and two dogs. They enjoy watching sports, spending time with friends and family, and relaxing at home.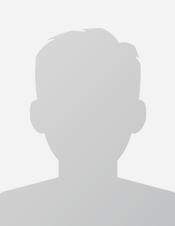 Lisa Hart
Speech & Language Pathologist
Bio coming soon.
Peter Candela
Marriage & Family Therapist
Bio coming soon.
Administrative & Support Staff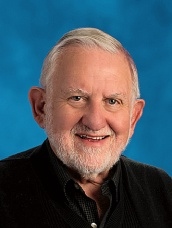 David Eisenman
Executive Director
David is a native of Southern California and begins his 57th year at Mardan. He received his Master's Degree in Educational Psychology from USC and is a member of the University Cardinal and Gold. He holds a Lifetime Teaching Credential from the state of California. He looks forward to challenges and opportunities ahead. Fight on!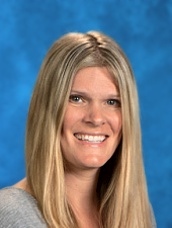 Erin Rosenthal
Supervisor of Educational Services
Erin obtained her Bachelor's degree in Elementary and Special Education as well as a Master's degree in Special Education from Providence College in Providence, Rhode Island and received her Autism Authorization from Cal Poly Pomona. She joined the Mardan family as an elementary teacher in 2004. Erin loves working with the students and staff at Mardan who make every day an adventure and really keep her on her toes! When she is not at Mardan, Erin enjoys spending time with her family.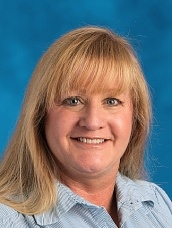 Terrie Gero-Smead
Director of Finance & HR
Terrie attended UC Santa Barbara and has a B.A. in Business Economics. She is a certified public accountant and, since 1991, has loved working with the staff at Mardan to make a difference in the lives of students and their families. She has a husband, and three adult children; a daughter and two sons. She also has two loveable rescue dogs and three cuddly rescue cats. When not working, she loves spending time with her family and friends, gardening, reading, playing with the animals, and spending time at the beach. She is also involved in special needs sports.
Eunice Lee
Administrative Coordinator
Eunice is an Orange County native who graduated from UCLA with a B.A. in English Literature (GO BRUINS!). Mardan was intended to be a temporary first post-college job but she loved the people and mission so much she ended up staying. She feels grateful to be able to work with such a wonderful community of students, families, and fellow staff. When not at Mardan, she enjoys spending time with family and friends, trying out new restaurants, and researching her next travel destination.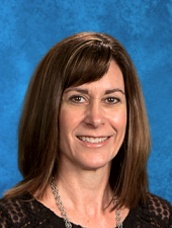 Amy Trenchuk
Accountant
Amy has a B.S. degree in Finance from Miami U. of Ohio. She started out with a career in branch banking before retiring to be a full-time Mom. She has two rescue cats. Her daughter is married with two fur kitties of her own and her son will be graduating college this year and then fulfilling his Navy ROTC requirement.  She and her husband enjoy going to the gym, hiking, reading and going on vacation.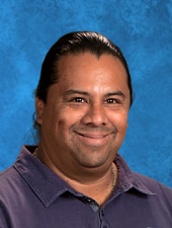 Daniel Ramirez
Maintenance
Bio coming soon.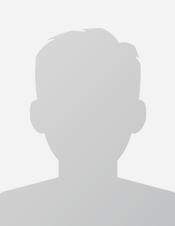 Samantha Goodwin
Front Desk Support
Sam graduated from University of Redlands with a B.A. in Psychology and Public Policy, with a focus in criminal justice and human rights. She has always had a love for youth and is pursuing a Masters degree for school counseling. She loves her job because she gets to interact with people and students every day. In her personal time, Sam enjoys rock climbing and time with friends and family!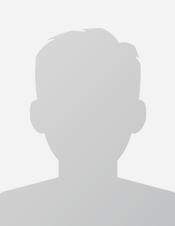 Sunnye Salway
Front Desk Volunteer
Bio coming soon.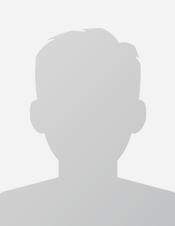 Richard Schnetzer
Coordinator of Business Services
Bio coming soon.